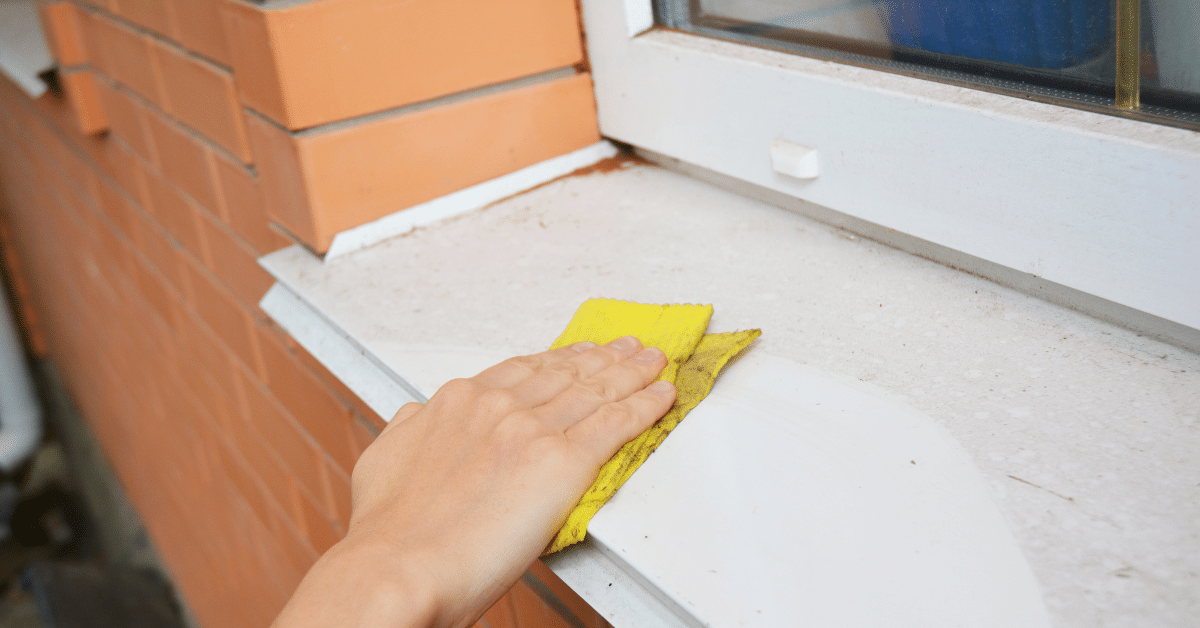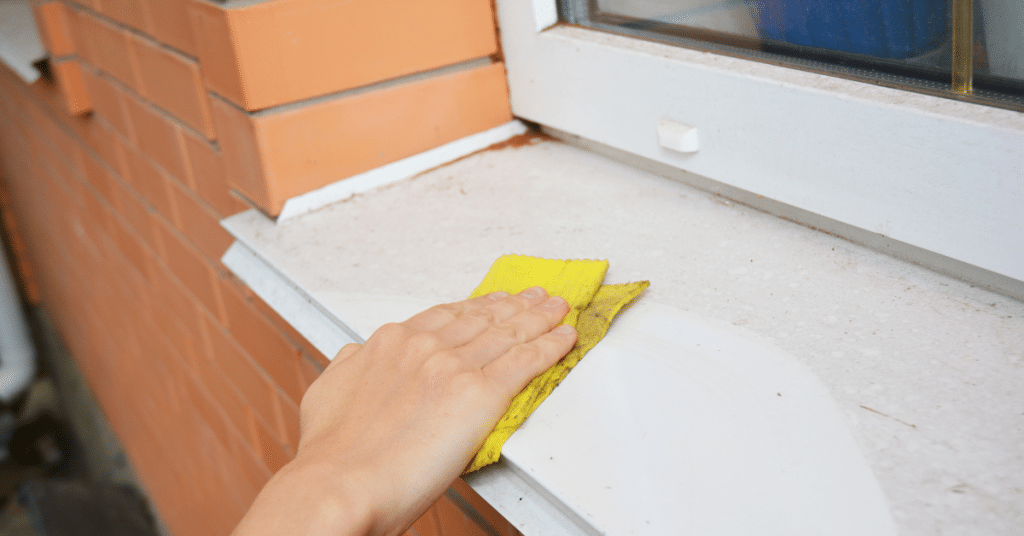 The Ultimate Guide to Cleaning Windowsills and Window Tracks
What are Windowsills & Window Tracks, and Why Do They Need to be Cleaned?
Windowsills and window tracks are essential components of any window, but they often get neglected in regular house cleaning routines. Window sills and window tracks collect dust, dirt, and other debris that can build up over time, making them look grimy and unhygienic. Cleaning these areas regularly can help keep your windows and overall living space looking their best. In this article, we'll discuss what windowsills and window tracks are, why they need to be regularly cleaned, and some tips on how to do so efficiently.
Windowsills are horizontal pieces that sit at the bottom of a window sash and support the window. Windowsills also help keep water out of the house by providing a barrier between the outside elements and your home's interior. Windowsills come in many shapes and sizes, depending on the type of residential windows you have installed. They are made from wood, vinyl, aluminum, or composite materials and can be painted or stained to match your home's décor.
Window tracks are the set of rails that run along each side of the window, and they hold down the upper sash of each window (the 4-inch-wide piece that goes above your head while you're opening and closing it). The rails are typically made from metal and come in different finishes, such as silver or black. If your window has a wooden sash instead, small pieces may be screwed into the rail to keep it fixed during installation.
The Best Tools & Supplies for Easily Cleaning Windowsills & Window Tracks
Cleaning windowsills and window tracks can be a tedious task. It requires the right tools and supplies to make the job easier and more efficient. With the right cleaning products, you can get rid of dirt, dust, grime, and other debris that has built up over time. To clean your windows, windowsills, and window tracks quickly and efficiently, you'll only need a few tools to get started.
Microfiber cleaning cloths
Dishwashing liquid & warm water mixture (in a spray bottle)
Soft bristle scrub brush
Vacuum (with narrow wand attachment)
Must-Know Tips for Effectively Cleaning Windowsills & Window Tracks
Windowsills and window tracks can often get dirty and filled with debris, making them difficult to clean. To keep your windowsills and window tracks looking their best, it's important to use the right cleaning solutions and techniques.
When cleaning windows, always start by thoroughly cleaning the glass first. Then, open the window fully, remove the screen, and set it aside to be cleaned later. Use a narrow wand attachment on your vacuum to remove dirt, dust, dead insects, and other debris from the window sill.
Wipe down the windowsills with a dry microfiber cleaning cloth to remove any remaining dust. Spray a mixture of dishwashing liquid and warm water onto a microfiber cloth and use it to clean the windowsills and window tracks gently. Avoid spraying any cleaning solution directly onto windowsills, especially if they are made of wood. When wooden windowsills and frames get wet, it can cause damage to the finish or cause the wood to warp. Once all the grime has been removed, dry the windowsills thoroughly with a clean microfiber cloth.
Keep your windows, windowsills, and window tracks clean by repeating this process every week or every other week as needed. With these tips in mind, you'll be able to keep your windowsills looking their best all year round!
Professional Services That Do The Cleaning For You
Professional cleaning services provide a convenient and reliable way to keep your home or office clean without having to take time out of your day. The experienced cleaners at Ruby Red Cleaning are trained to use the best practices and tools to ensure that your space is left spotless each and every time we visit.
No matter what kind of cleaning service you're looking for, we've got you covered. We proudly provide services ranging from residential cleaning, move-in/out cleaning, post-construction cleaning, and more. With our help, you can rest assured that your home or office is in safe hands and will be spotless and sparkling clean in no time.