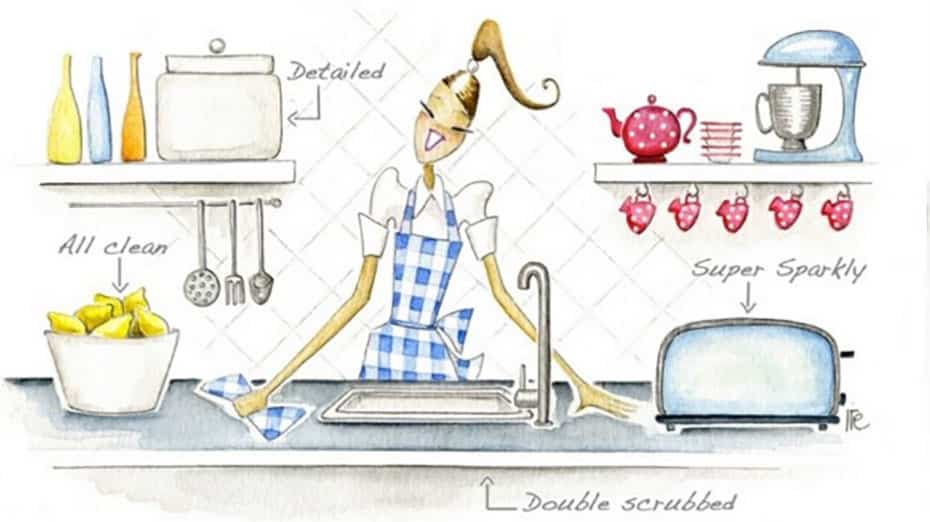 We are pleased to share some of our awesome reviews!
This was my first experience with a cleaning company and it was one of the best days of my life!! I kid you not. We have four dogs and didn't realize how many dust bunnies find their way into the nooks and crannies of our house. The girls came by for our first cleaning and when they left our home felt like BRAND NEW! I didn't know our kitchen sink could look so shiny! I can't say enough good things about this company and the customer service they have provided so far. We are going to have them clean our home once a week and it is WORTH THE INVESTMENT. Highly recommend. Can't say enough good things about this cleaning company. Like little magical cleaning fairies! Thank you for making our life and home BRIGHTER!
I would recommend Ruby Red Cleaning to all my family and friends because of their efficient and professional service. Their staff are very friendly and always punctual.
After hiring a janitorial company that was a complete nightmare, Ruby Red was heaven sent. Rosie is the one who cleans Harmony Wellness Center and she is AWESOME! With the personal touches, professional communication, and incredible detail-oriented work, I would recommend this company to anyone! Thank you Ruby Red and Rosie for being our real life Fairy Godmother.
Jenny & her Ruby Red team just get it! They understand the value of home... And particulary the power & peace of a clean one. Their excellent work adds to that value--even the aura of our place is freshened & brightened. Coming home on a Ruby Red day feels like the fabled cobbler must have when the elves made his shoes overnight--there is wonder in it! Not only is it shining, but they leave behind some of their sparkle. Highly recommend!
Very professional and punctual company that does an awesome job! They always confirm our needs and have the most helpful attitude.
The staff did an amazing job! I left the house to get out of their way, but I really just wanted to stay to hang out with them :). Y'all have taken so much off my plate being a new mom and running a business from home. I really can't describe how amazing it feels to walk into a house this clean and cared for. Thank you for all that you do!