Most Trusted House Cleaning Services in Winter Park!
You Won't Believe How Clean Your Home Can Be!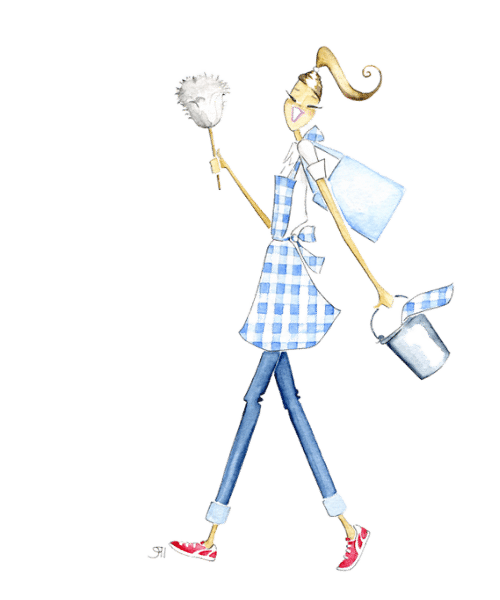 Our Winter Park House Cleaning Services
It's hard to keep a house clean! If you find yourself feeling overwhelmed by the chore or just don't have time for it, let our years of experience and skilled cleaners help! We'll relieve your family from all their home cleaning needs so they can enjoy being there again without worrying about clutter spreading around.
You and your family will never have to worry about cleaning again when you hire Ruby Red Cleaning! With weekly, bi-weekly, and monthly scheduling options, we'll make your Winter Park FL home fresh and clean every time.
Deep House Cleaning Services
There are two different deep cleaning services we offer the residents of Winter Park - Basic Spring Cleaning and Deluxe Deep Cleaning. Our team is prepared to perform an exhaustive detailed clean of your home!
Moving can be exhausting for everyone involved. Let Ruby Red Cleaning take care of the mess by hiring us for our move-in and move-out cleaning services! We offer basic and deluxe packages for our Winter Park clients.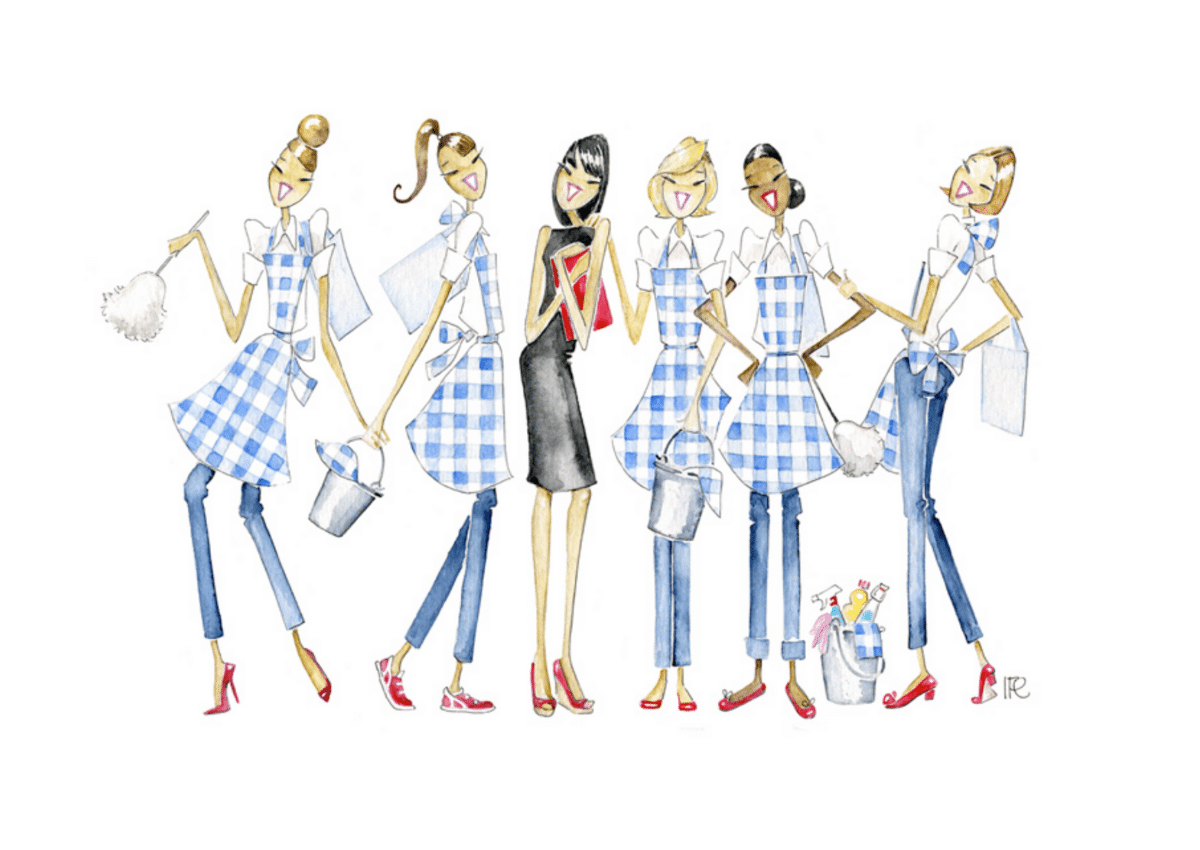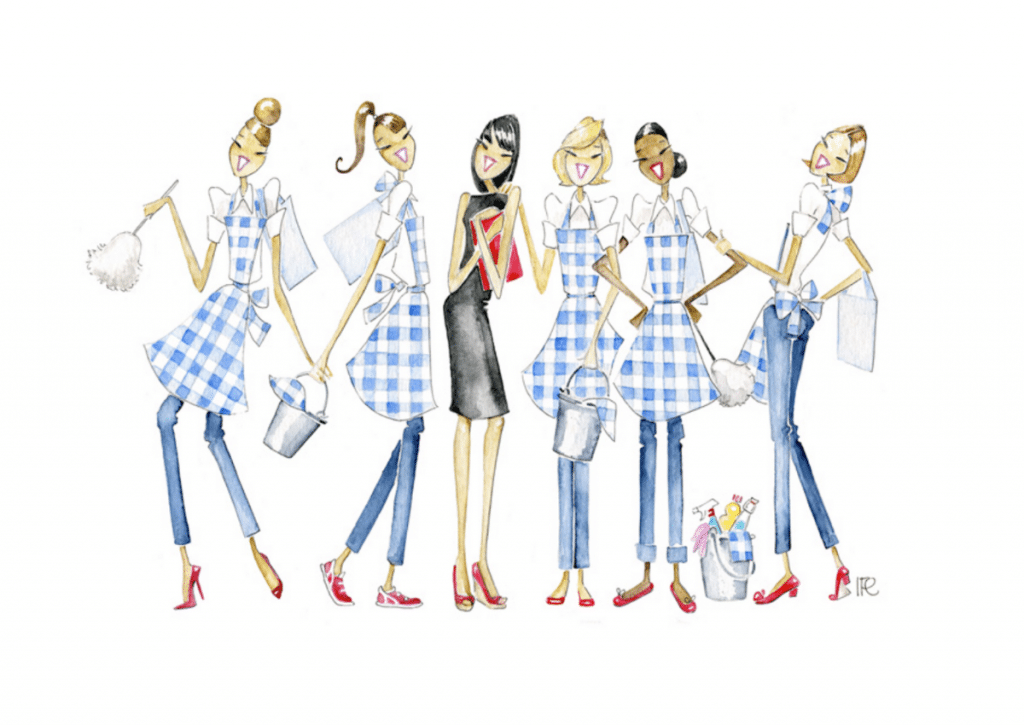 Reliable House Cleaning & Maid Services in Winter Park
Look no further than Ruby Red Cleaning! Our team of professional cleaning technicians can perform a variety of cleaning services for your residence. This includes move-in/move-out cleanings, deep cleanings, and recurring maid services. Your busy lifestyle will be less stressful with our high-quality cleaning services! We work with our clients and provide services that meet their needs.
Contact us today to schedule your home cleaning services in Winter Park.
Best-Rated Maid Services in Winter Park FL
We signed up for bi-weekly cleaning about 6 months ago and have been so happy ever since! I knew from the initial consultation with Jenny that we were in good hands! Not only are we always completely satisfied with the exceptional level of cleaning, the cleaning staff is always friendly, professional, and reliable. The communication is wonderful, with appointment reminders as well as texts to let you know when they are due to arrive on the day of service. We are very happy customers!!!
Ruby Red Cleaning is so responsive...a great lesson in good training and awesome customer service. I know I've posted kudos before, but I can't say it enough. Consistent, memorable customer service is what we should all aspire to- and my home sparkles!!
Have been clients for many years. Always pleased with thoroughness and neatness. Very friendly and flexible to work with!
I had someone come in and deep clean my apartment a couple of months after we moved in and after that we've been having someone come and clean every other week! They are so professional and have our apartment sparkling after they are done! I recommend them 100 percent!
I have never used a cleaning service before, so didn't know exactly what to expect. I heard amazing things, and have known the owner Jenny for many years.
I was blown away by the service, and have been doing biweekly service now for the past few months. My house literally sparkles after their service. You don't realize the joy it brings after a long week to come home to a clean and loved on home! Their attention to detail and communication is stellar!
HIGHLY RECOMMEND!
I started with a deep clean, and they did such an incredible job that I decided to continue with the monthly service. Communicating with them is super easy. They reply quickly and are very kind and professional. Their scheduling and payment is made easy through their website and email. I would definitely recommend this company!
I have been using Ruby Red for a little over a year now. They do a wonderful job cleaning my home each month. Everything is sparkling and fresh and it's so nice to be able to come home from the office and just relax. They have a wonderful attention to detail as well. They're always on time and just do really great work. I would definitely recommend them.
I cannot recommend Ruby Red Cleaning enough! They are professional, punctual and always insure that I am satisfied with their cleaning service every time. I feel so well taken care of and they make it their mission to make sure our expectations are exceeded every time they come to clean our home.
I also love how they are so sweet to our dog Bella. The Ruby Red Cleaning team is simply outstanding!!! Thank you, ladies.
When We Clean Your House, You'll Have Time to Get Out and Enjoy Winter Park
When you hire Ruby Red to clean your house, you and your family will have plenty of free time to get out and enjoy Winter Park. Taking back your weekends and evenings will suddenly be easy as 1-2-3 with our team's professional cleaning abilities.
Here are some ideas of things you can do around Winter Park FL! Take your furry friends to the only "dog-friendly" park in the city and let them explore the sandy beach at Lake Baldwin Dog Park. You'll leave wet, sandy, and full of joy after visiting this popular location. If you're looking to learn about some local history, the Casa Feliz Historic Home & Venue is the perfect place to visit. Your family can also explore their love for art and American culture when they visit the Albin Polasek Museum & Sculpture Gardens. Guests are able to explore the home of Mr. Polasek, his chapel, and an outdoor sculpture garden. If you're looking for a more nature-based activity, Winter Park offers 11 parks and 14 mini-parks to choose from. The city also has 7 playgrounds for the little ones! When you get hungry, you can stop by The Glass Knife for a delicious meal and beverage. Their notorious weekend brunch offers a menu that includes gluten-free and vegetarian options. They also make cakes, desserts, and pastries, and offer wine, beer, and coffee!
Best Home Cleaning Services in Winter Park FL and Surrounding Areas!
Ruby Red Cleaning focuses on delivering excellent customer service to our clients and providing first-rate house cleaning services. Our team is thoroughly trained to complete an exceptional cleaning for your residential space in Winter Park FL.
Ruby Red Cleaning Services: Orlando, Winter Park, Maitland, Baldwin Park, Lake Nona, and surrounding areas.