Most Trusted House Cleaning Services in Orlando!
You Won't Believe How Clean Your Home Can Be!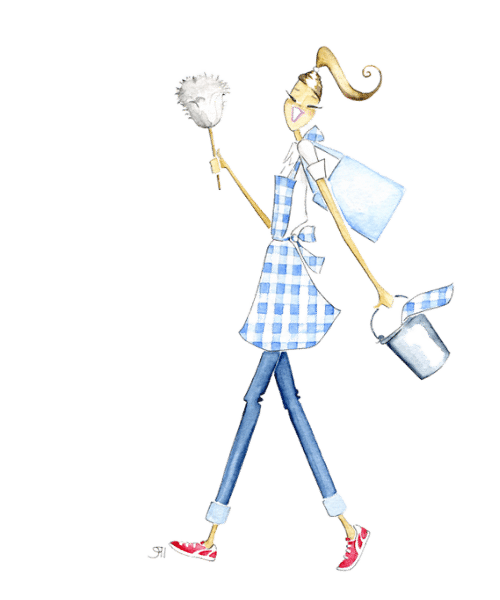 House Cleaning & Maid Services in Orlando FL
Having a consistent house cleaning service can make a big difference in how happy your home feels. Let our years of experience and skilled house cleaners relieve your family of the house cleaning chores so all that love in your home can shine through. Your family, pets, friends, and YOU will feel it!
Imagine coming home to a freshly cleaned home knowing that you didn't have to lift a finger to get it that way! Our house cleaning & maid services in Orlando are a great way to simplify your life and free up time for important things!
Deep House Cleaning Services
If it's been a while since your Orlando home was thoroughly cleaned, our deep cleaning service will be sure to please.  We'll get your home spotless and clean. When we're done, your home will look and smell springtime fresh!
If you're planning a move, we know your hands are full making arrangements and packing. It's a stressful time and we're here to relieve you of the house cleaning so you can focus on more your family and the actual move.
Ruby Red Is The Most Trusted House Cleaning Service In The Orlando FL Metro Area.
Proudly serving the entire Orlando metro area, including Lake Nona, Maitland, Orlando, Winter Park, and surrounding areas.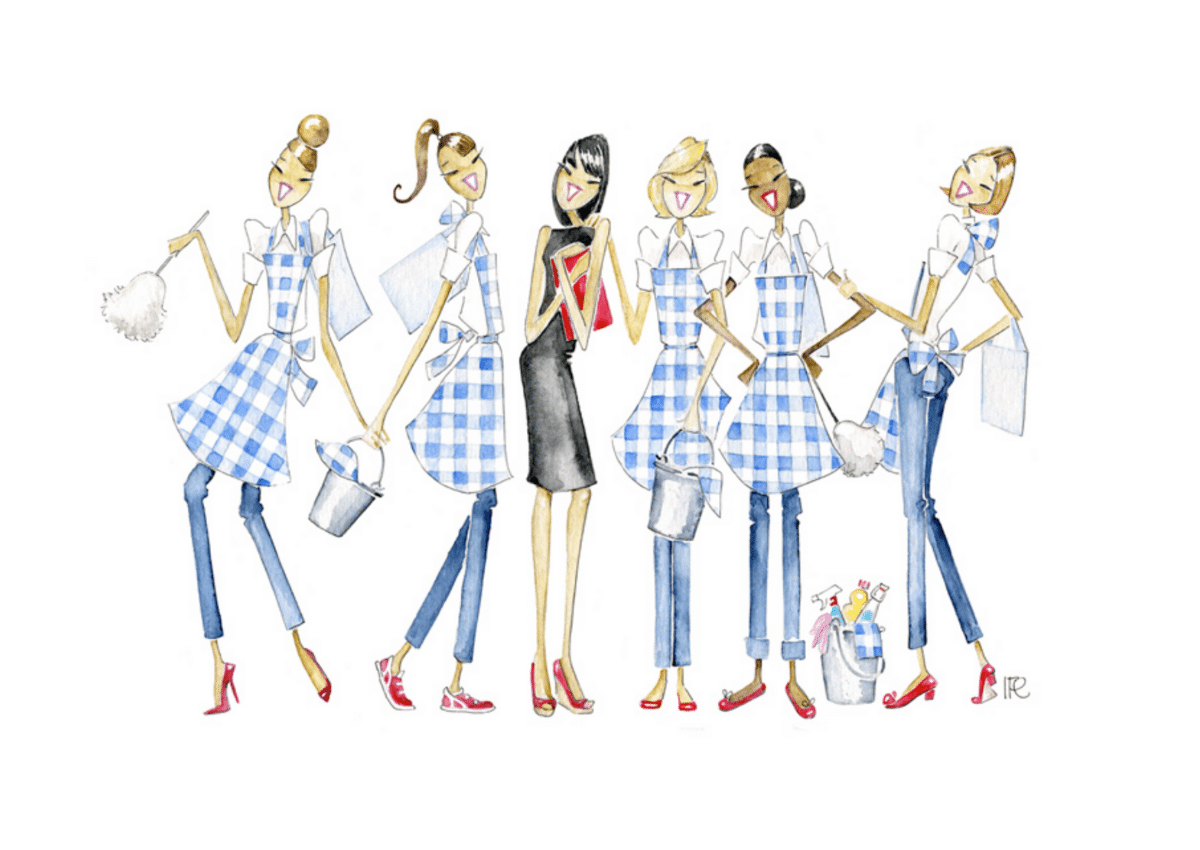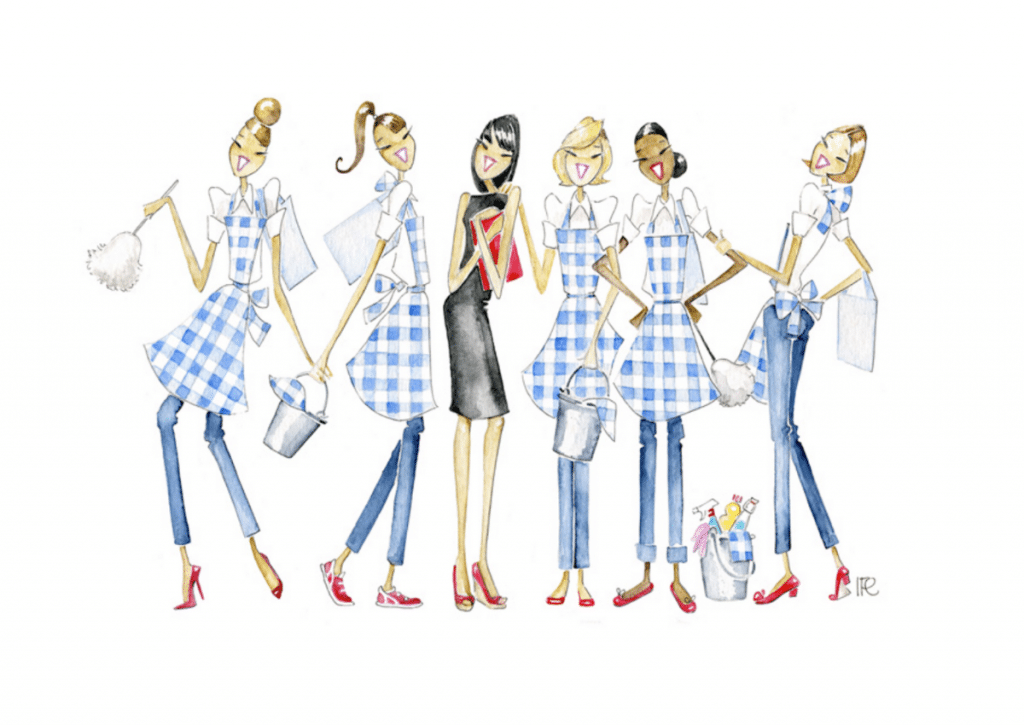 Best-Rated Residential Cleaning Services in Orlando FL
Have been using Red Ruby for about 6 months now and they have been wonderful. We don't always have the same person cleaning every time, but by now we have had a few of the same girls a few times. They are always nice and do a great job cleaning. I am glad we decided to take the jump into having someone else clean our place. So much more free time for us and it ends up being much better! They are flexible so if you will be gone the day they are scheduled to come they can usually do a different day with advanced notice of course.
Where do I begin? Ruby Red Cleaning was recommended to us and it is by far the best recommendation we have ever had for a cleaning service. We started with them doing a deep clean. When we returned home we thought they painted the walls! The house sparkled and shined. My husband and I look forward to our cleaning every two weeks. I told him I'd give up my wine and chocolate before I'd give up Ruby Red Cleaning! Prompt, courteous, friendly and the best in their field. We highly recommend their services.
I scheduled a deep clean appointment with Ruby Red and the staff was absolutely amazing! They were friendly and absolutely fantastic with the interruptions of my two dogs! I can't say enough about the quality of their work. Absolutely recommend Ruby Red.
Ruby Red Cleaning goes above and beyond for their clients! Very responsive to scheduling requests and uses great products. Jenny Joy (Owner) and her staff are awesome!
Always on time, always does a great job, responds to requests quickly. I feel like I live at Downton Abbey when I come home to a clean house!!! They do a great job.
I heard amazing things about Ruby Red over the years. It took me a long time to break down and admit I needed help. All I can tell you i wished I called sooner. When I come home My husband laughs at me as I walk through my home almost cheering/singing "I love Julie" because I'm so happy with the QUALITY and so grateful for the help. It was amazing the difference and the detail they put into what they do. They go above and beyond and their team is so nice! We all work hard if you need help, piece of mind..... Call Ruby Red. You will NOT regret it!! Trust me you'll wish you would have called sooner.
I highly recommend this service. I've been using them for almost 2 years now and I love coming home to such a clean house. There are rarely any issues, but if there are, they are always addressed with a without hesitation. Geo really goes above and beyond to always give the best possible service.
I just celebrated my third anniversary with Ruby Red Cleaning. For the past several months, I am so happy to come home after Julie has been here. When I left a note saying that, she replied - I love my job. It is clear that she does. She even said she was glad to have my pets back after a vacation -- even with all their hair! Thank you all for making my home better every two weeks.
Need Reliable Residential House Cleaning & Maid Services in Orlando?
Hiring house cleaning services can be an excellent way to keep your home clean while still having time to take care of all your other obligations. At Ruby Red Cleaning, we offer the most reliable cleaning services in Orlando, helping area homeowners take great care of their homes. We provide various services, including one-time deep cleaning, recurring maid services, and move-in/move-out services. Home cleaning is what we do best, and we want to help you manage these time-consuming tasks.
The Best Home Cleaning Service in Orlando - Guaranteed!
When you hire us for your home cleaning services in Orlando, you can rest assured we'll handle any job with efficiency and reliability. We understand how important a clean home is to your well-being and work hard to ensure you are satisfied with our work. Home cleaning has never been easier when you leave it to us. Our trained, thoroughly vetted team of cleaning technicians works hard, so you don't have to. We take great pride in our work and ensure your home is sparkling clean by the time we leave.
Save Time Keeping Your House Clean and Get Out and Enjoy Your Weekends!
Today's families often live a busy lifestyle that leaves little room for house cleaning. With our residential cleaning service in Orlando, you don't have to decide between keeping a clean house and enjoying your downtime. Our team of professionals will handle all the cleaning tasks for you, whether you need a deep cleaning once a year or for a special occasion or recurring services better meet your needs. We work with you for the customized house cleaning services you need to focus on your other obligations.
Contact us today to schedule your cleaning service in Orlando.
Best Residential Cleaning Services in Orlando Fl & Surrounding Areas!
At Ruby Red Cleaning we believe in providing our clients the absolute best house cleaning and customer service we can deliver.  Our cleaning technicians are professionally trained to do a high-quality cleaning every time they clean your Orlando home.
Ruby Red Cleaning Services: Orlando, Winter Park, Maitland, Baldwin Park, Lake Nona, and surrounding areas.