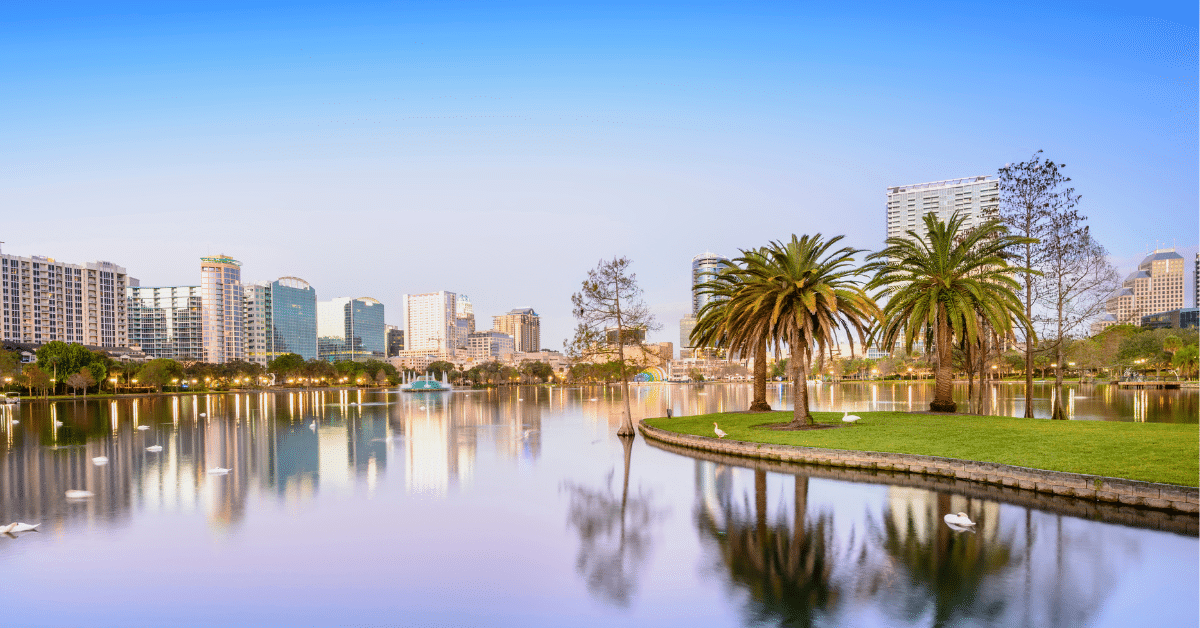 Hire Cost-Effective Professional House Cleaners in Orlando, FL
Keeping a clean and sanitized home is essential for the health and well-being of your family. However, with busy lifestyles, finding the time to keep up with cleaning tasks can be challenging. Professional cleaning services in Orlando, FL, can help you keep your home clean without any extra effort. With Ruby Red Cleaning, you can get professional and reliable cleaning services for your home at an affordable price.
How Much Do Professional Cleaning Services Cost in Orlando, FL?
Across the United States, the national average cost for home cleaning services falls between $40 and $50 per hour. However, the price of professional residential cleaning services in Orlando, FL, will vary depending on your home's size, level of activity, and more. The more people and pets that live in your home, and the bigger your home, the more time it will take to provide you with a thorough cleaning service.
Ruby Red Cleaning Services provides high-quality residential cleaning services that are personalized to meet your needs. Whether you have a small apartment or a large home, our experienced cleaning technicians are ready to help you transform your space from dusty and dirty to spotless and sparkling clean. Give us a call or fill out the convenient form on our website to request a free, no-obligation quote today.
Pros and Cons of Hiring a Professional House Cleaner in Orlando
Hiring professional house cleaners in Orlando can be a great way to save time, money, and energy. Experienced house cleaners are trained to provide exceptional-quality cleaning services that can help keep your home looking and feeling its best.
Don't spend your weekends scrubbing kitchen appliances or sweeping floors! Instead, spend your free time relaxing in a beautifully clean home cared for by our experienced maids. When Ruby Red Cleaning is in charge of keeping your home in pristine condition, you'll get back tons of time to do what you love the most.
While professional cleaning services initially cost you money, they can help you save money in the long run. When you care for your home and belongings by keeping them clean and maintained, you are less likely to pay for costly repairs due to neglect or damage. Our professional cleaning technicians are fully trained to keep your home and belongings in great shape.
How to Find the Best House Cleaners In Orlando, FL
Finding the best house cleaners in Orlando, FL, can be daunting. With so many residential cleaning services available, finding one that is both professional and reliable can be a challenge. It is important to look for a dependable, affordable, non-judgmental company that provides the highest quality house cleaning services.
You can always count on Ruby Red Cleaning Services for all your residential cleaning needs. Our professional maids are fully background-checked, vetted, and verified before entering your home. Each member of our staff goes through thorough training so they can provide you with the best cleaning and customer service possible.
When you call to schedule your cleaning service, feel free to ask any questions you may have. Ask your cleaning company for a detailed list of the rooms and items they clean so you know what to expect, and discuss any additional requests before scheduling. Great cleaning businesses will help you decide which cleaning service is right for you and help you make the most of your professional house cleaning experience.
What Should You Expect From A Professional House Cleaner In Orlando?
Professional house cleaners in Orlando are the perfect solution for busy homeowners who don't have the time or energy to clean their homes. By hiring a professional cleaner, you can rest assured that your home will be cleaned thoroughly and efficiently, ensuring it looks its best at all times.
When looking for a professional house cleaner in Orlando, knowing what to expect from them is essential. From dusting and vacuuming to mopping and scrubbing fixtures and appliances, a high-quality cleaning business should provide an extensive list of services that ensure your home is sparkling clean.
Ruby Red Cleaning is the top choice for residential cleaning services in Orlando, FL. Experience all the benefits of a clean home, and request your free house cleaning quote today! While we keep your home sparkling clean, you'll get back tons of time and energy to spend however you choose.