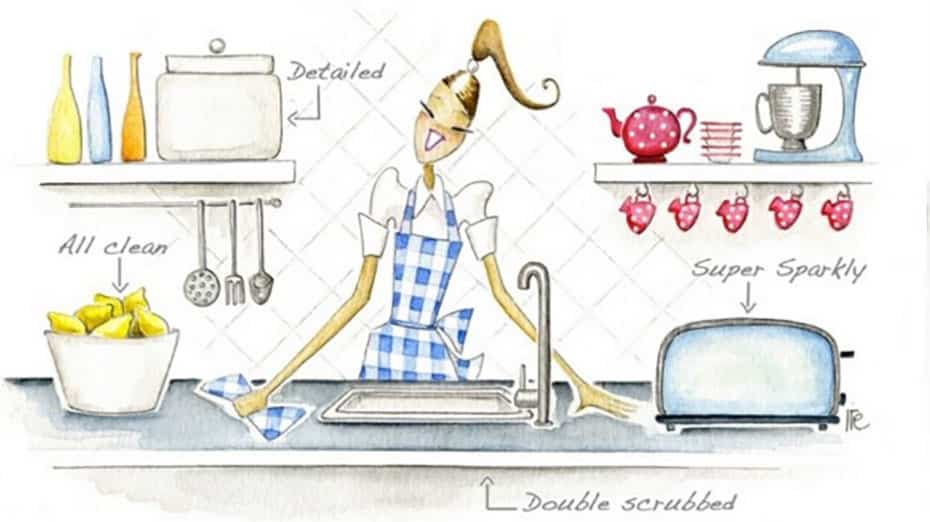 Live your life. We'll clean up!
When you're living a wonderful life, the house gets dirty. And that's ok! You're doing a lot these days, but you don't have to do it alone. Imagine leaving the house for the day, relieved as you look over your shoulder knowing that mess won't be there when you get home. You can get on with your day knowing someone's got your back. That's a great feeling. And we love creating it. Our recurring maid cleaning service in Orlando is ready to tackle the job!
Give Up Cleaning For Good!
We can schedule your recurring maid services in Orlando, Winter Park and surrounding areas at a time convenient for you at regular intervals to help keep your home sparkling. You really don't have to clean every weekend! Let our maid services in Orlando take care of it for you!
Maid Cleaning Services In Orlando
Ruby Red Cleaning offers recurring house cleaning on a weekly, biweekly and monthly basis.  Most clients find that the biweekly maid service is enough to eliminate most of their housekeeping chores aside from normal day-to-day cleaning.
Give yourself the gift of time to do the things that matter most to you with a maid cleaning service in Orlando. We will handle the cleaning chores so you can enjoy your evenings and weekends. It brings us so much joy knowing what we do helps you enjoy your life, family and friends even more.
Are you ready to take back your weekends with maid services in Orlando? We're here to make your life easier!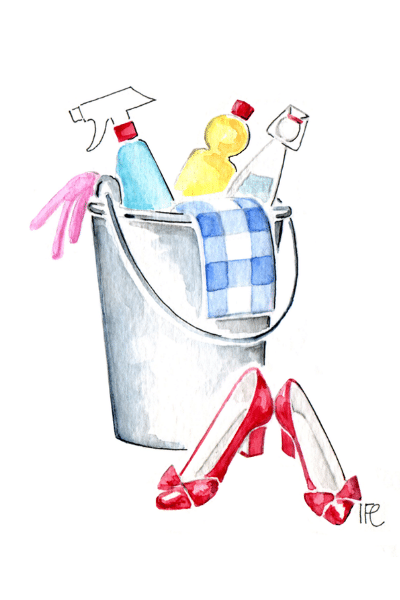 We believe in providing high-quality house cleaning and maid services every time we come to clean your home.  All of our technicians are trained to follow our house cleaning checklists for each of the services we provide. We also hope that these cleaning checklists will help you decide which cleaning will best meet your needs.
| | Recurring | Basic Spring | Basic Move | Deluxe Deep | Deluxe Move |
| --- | --- | --- | --- | --- | --- |
| KITCHEN | | | | | |
| Clean Countertops | | | | | |
| Dust countertop items | | | | | |
| Clean front of appliances; inside/outside microwave | | | | | |
| Clean oven interior (Extra) | Add-on | Add-on | Add-on | Add-on | Add-on |
| Clean refrigerator interior (Extra) | Add-on | Add-on | Add-on | Add-on | Add-on |
| Spot clean cabinets | | | | | |
| Wash cabinet fronts | | | | | |
| Clean inside cabinets & drawers | | | | | |
| Sanitize sink; polish fixtures | | | | | |
| BATHROOMS | | | | | |
| Scrub tub/shower; polish fixtures | | | | | |
| Clean countertops; dust countertop items | | | | | |
| Clean inside cabinets & drawers | | | | | |
| Sanitize sinks; polish fixtures | | | | | |
| Clean mirrors | | | | | |
| Sanitize toilet and toilet area | | | | | |
| BEDROOMS | | | | | |
| Change linen; make beds | Add-on | Add-on | Add-on | Add-on | Add-on |
| ALL ROOMS | | | | | |
| Remove cobwebs | | | | | |
| Dust ceiling fans and light fixtures | | | | | |
| Dust wall art and A/C vents | | | | | |
| Dust knick-knacks and lamps | | | | | |
| Dust furniture | | | | | |
| Dust blinds | | | | | |
| Hand Wipe Blinds/Shutters (Extra) | Add-on | Add-on | Add-on | Add-on | Add-on |
| Dust window sills | | | | | |
| Dust doors and door frames | | | | | |
| Dust Baseboards | | | | | |
| Wash Baseboards | | | | | |
| Empty trash and reline trash cans | | | | | |
| Vacuum floors | | | | | |
| Mop hard-surface floors | | | | | |