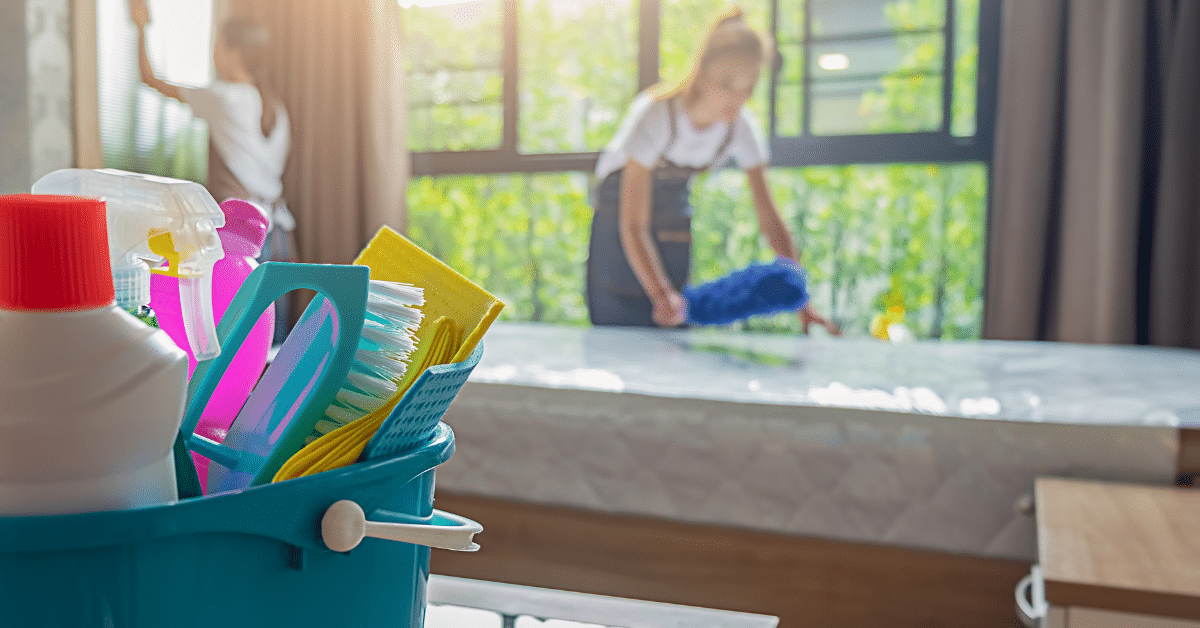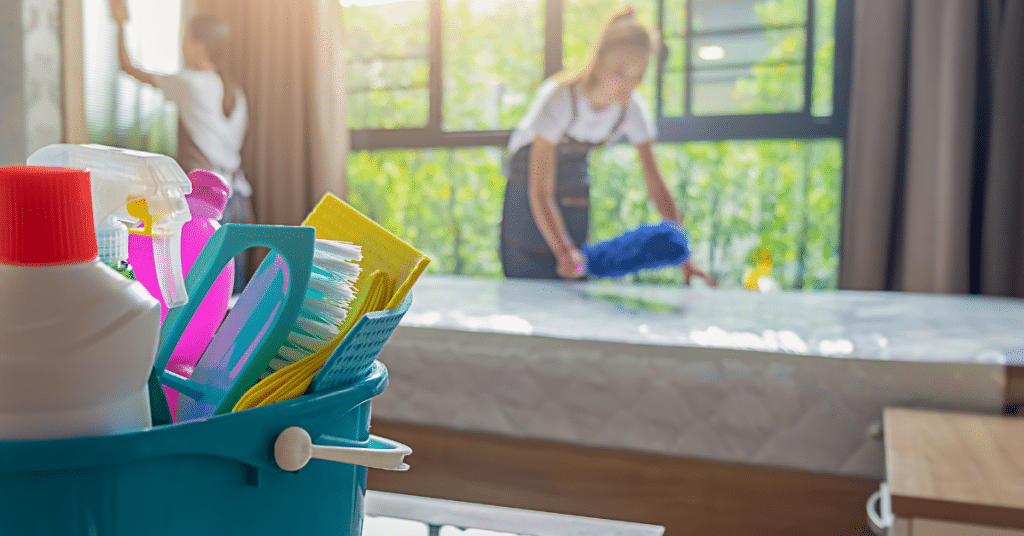 How To Find Reliable Maid Services in Orlando, FL
Maintaining a clean and organized home is crucial for a healthy and happy lifestyle. It not only creates a pleasant living environment but can also reduce stress levels and improve overall well-being. However, with our hectic schedules, finding the time and energy to keep up with household chores can be challenging. Ruby Red Cleaning is here to help!
We offer top-rated, reliable maid services in Orlando, FL, that can help you keep your home clean and tidy and provide you with more time to focus on other essential aspects of your life. Whether it's spending time with family and friends, pursuing hobbies, or simply relaxing, our high-quality cleaning services can give you the freedom to do what you love without worrying about the state of your home.
Check Online Ratings and Reviews
If you're looking for reliable maid services in Orlando, FL, there are several ways to find them. One of the best ways is to check online reviews and ratings. Websites like Google, Yelp, and Facebook offer reviews and ratings of maid services in your area. Look for maid services with high ratings and positive reviews from satisfied customers. Be sure to read both positive and negative reviews to get a better understanding of the maid service's reputation.
Check out Ruby Red Cleaning's ratings and reviews here!
Ask for Referrals
Referrals are an excellent way to find reliable maid services since you know you can trust the opinion of the person who referred you. Ask friends, family, neighbors, and other people you know if they have used a maid service in the past and if they were satisfied with the service.
Do Your Research
Before hiring a maid service, it's essential to research the company. Look for a company that is licensed, insured, and bonded. A licensed company has met the state's requirements for operating a business. An insured and bonded company has liability insurance and bonded employees, which protects you from any damages caused during the cleaning process. Additionally, research the company's website, read their mission statement, and look for any awards or certifications they have received.
Ask Questions
Don't hesitate to reach out to cleaning businesses with any specific questions or concerns you may have. The best maid services in Orlando, FL, understand that every house is unique and set up their cleaning services similarly.
It's important to communicate your specific needs and expectations with the maid service to ensure that they can provide the services you require. For example, if you have pets or specific cleaning products you prefer, make sure to let the maid service know. By communicating clearly, you can avoid any misunderstandings and ensure that you receive the best possible service.
Hiring a maid service in Orlando, FL, can be an excellent way to keep your home clean and organized while providing you more time to focus on other important aspects of your life. You can find a maid service that meets your needs and expectations by checking reviews and ratings, asking for referrals, and researching the company thoroughly. Take the first step towards a cleaner, happier home, and call Ruby Red Cleaning today!