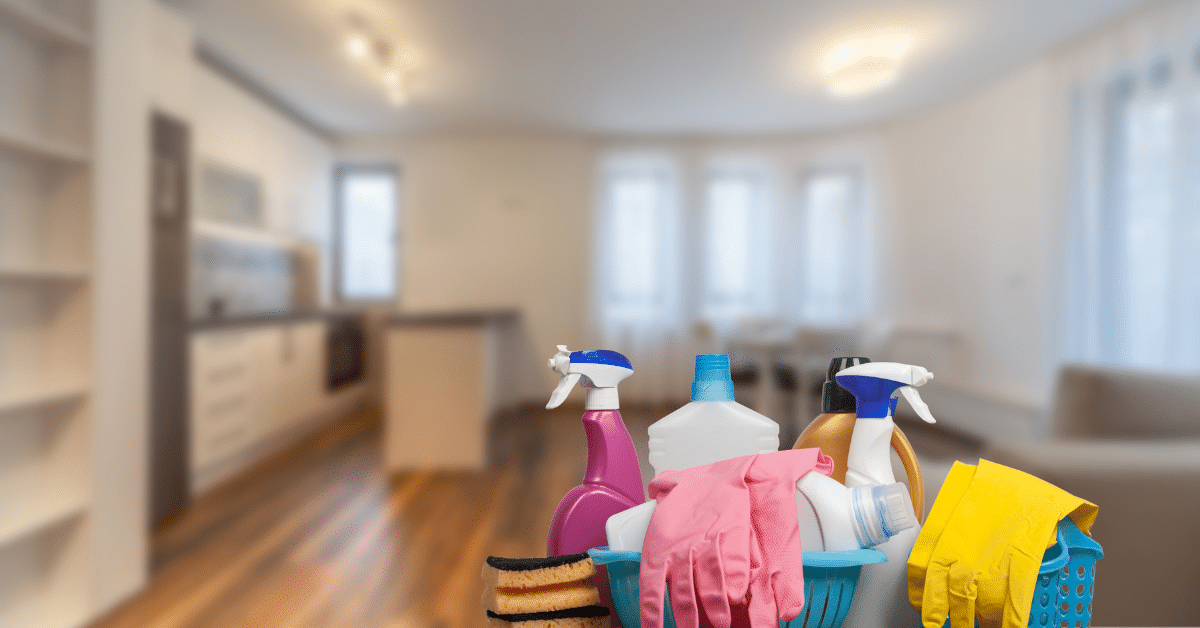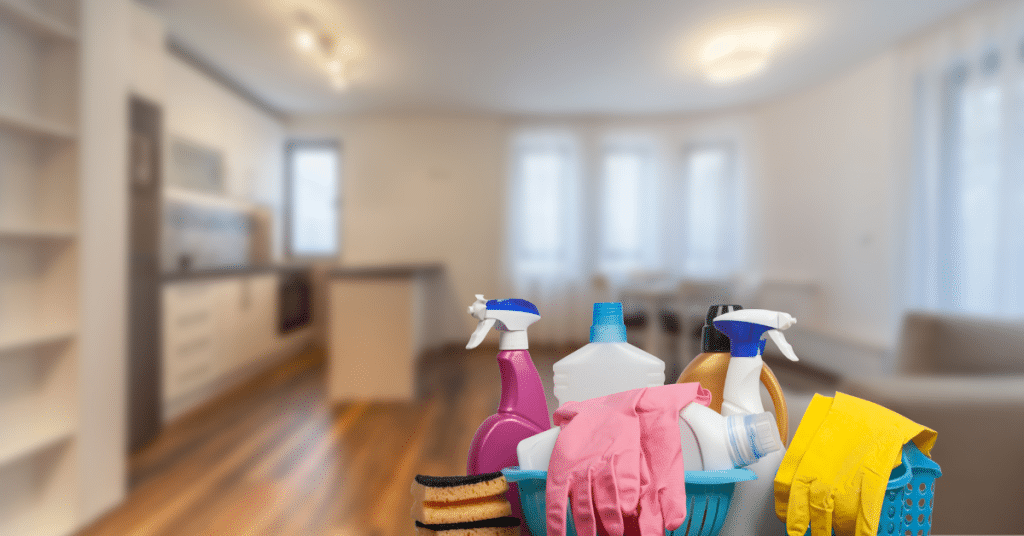 Discovering the Magic of House Cleaning Services in Orlando, FL
For so many of us, home is where the heart is and where we feel most comfortable and relaxed. Having a clean and tidy living space is essential to maintaining positive physical and mental health. However, with our busy schedules and jam-packed daily routines, it can be challenging to find the time and energy to keep your home as clean as you'd like.
That's where Ruby Red Cleaning comes in. Our professional house cleaning services in Orlando, FL, cater to homeowners who want a clean and organized home without the hassle and stress of doing it themselves. Our team of expert cleaners provides a range of services, including deep cleaning, regular cleaning, and move-in/out cleaning.
Located in Orlando, Florida, our top-rated cleaning team is dedicated to serving the community by providing our clients with exceptional-quality cleaning services. We use eco-friendly products that are safe for your family and pets, and we follow strict protocols to ensure that your home is spotless and free of harmful bacteria and germs.
With Ruby Red Cleaning, you can relax knowing that your home is in good hands. We take pride in our work and are committed to delivering exceptional services that exceed your expectations. Contact us today to schedule your next cleaning appointment and experience the magic of having a clean and healthy home!
The Orlando, FL, Lifestyle and Its House Cleaning Challenges
Keeping your home clean in Orlando, FL, can be a trying test for many homeowners. Certain unique challenges make it important to take extra measures to ensure a clean living space for you and your family:
Humidity: The humid environment we so often experience in Orlando can lead to increased moisture in the air and make surfaces in your home prone to mold, mildew, and musty odors.
Pest Control: Florida's warm climate is not only attractive to us, but also to various household pests. Orlando homeowners may face challenges related to insects, spiders, rodents, and even reptiles.
Outdoor Elements: Known for its beautiful greenery, lush landscapes, and year-round sunshine, living in Orlando, FL, also means dealing with pollen, dust, and debris brought into your home from the outdoors.
Sand and Beach Residue: One of the best parts of living in Orlando is our close proximity to the coast. However, bringing back sand from the beach can be a challenge when it comes to keeping your home clean. Sand can easily find its way into carpets, floors, and other nooks and crannies.
Active Lifestyle: Orlando residents often lead active lifestyles, participating in outdoor activities, sports, and recreational pursuits. This can result in more dirt, sweat, and grime being brought into the home.
Time Constraints: Orlando residents lead busy lives, juggling work, family, and social commitments. Finding time for thorough cleaning and maintenance can be challenging.
Hiring professional cleaners to take care of the housekeeping chores can help you combat these issues and maintain a clean and fresh home that is free from dirt, dust, debris, and airborne allergens. Regularly cleaning high-traffic areas, such as entryways and living spaces, is crucial to prevent dirt from spreading throughout the house. Ruby Red Cleaning offers a practical solution by taking care of the cleaning tasks and freeing up valuable time for homeowners.
We proudly provide professional house cleaning services that ensure our client's homes stay clean, fresh, and inviting despite the unique obstacles of living in Orlando, FL.
Professional Expertise and Peace of Mind
When it comes to house cleaning, expertise matters. Ruby Red Cleaning has well-trained and experienced staff equipped with the knowledge and skills to tackle even the toughest cleaning challenges. From dusting hard-to-reach corners to deep-cleaning high-traffic areas, our experts ensure that your home sparkles and shines. By entrusting your cleaning needs to professionals, you can enjoy peace of mind knowing that your space will be immaculate, allowing you to focus on what matters most to you.
Expertise and Experience: Our professional cleaners are trained in the best cleaning techniques, products, and equipment. They have the knowledge and expertise to handle any size cleaning task efficiently and effectively. By hiring professionals, homeowners can trust that their cleaning needs will be handled with care and precision, giving them peace of mind that their home is in capable hands.
Consistent Quality: Ruby Red Cleaning has established high-quality standards and consistently strives to provide top-notch home cleaning services. Homeowners can expect a thorough and meticulous cleaning of their homes, ensuring every nook and cranny gets the attention it deserves. Knowing that their home will consistently meet these high standards brings peace of mind to homeowners in Orlando, FL.
Reliable and Trustworthy Service: Ruby Red Cleaning prioritizes reliability and trustworthiness. We perform thorough background checks on each of our employees and ensure they are trained and trustworthy professionals. This trust allows homeowners to feel safe and secure when our team is in their homes, knowing that their privacy and belongings are respected and protected.
Fully Insured and Bonded: Ruby Red Cleaning is fully bonded, licensed, and insured. This means that the homeowner is protected in the event of any accidental damage or loss during the cleaning process. Knowing that Ruby Red Cleaning has appropriate insurance coverage guarantees that any unforeseen incidents will be handled responsibly.
Ruby Red Cleaning offers expertise, consistency, and reliability, which helps to give our clients peace of mind. We are proud to provide the top-rated house cleaning services in Orlando, FL, and surrounding areas. Book your cleaning today to see why we're #1!
Time-Saving Convenience
Time is a valuable commodity, and house cleaning can be a time-consuming task. Imagine coming home after a long day at work to find your house perfectly clean and organized. House cleaning services in Orlando offer the gift of time, allowing you to reclaim those precious hours spent scrubbing floors or wiping countertops. With the professional cleaners from Ruby Red Cleaning handling your housekeeping duties, you can dedicate more time to family, hobbies, or simply relaxing and rejuvenating.
Thorough and Efficient Cleaning: Ruby Red Cleaning's professional cleaners are trained to clean homes quickly without compromising quality. We follow established cleaning protocols and utilize efficient techniques and tools to streamline the cleaning process. This means that what might take homeowners several hours to clean, our professionals can accomplish in a fraction of the time.
Specialized Skills and Equipment: Our professional cleaners are equipped with specialized tools, equipment, and cleaning products that can increase the speed and efficiency of the cleaning process. Whether it's deep cleaning baseboards, scrubbing grout, or polishing hardwood floors, our professionals have the right tools and skills to complete these tasks efficiently. This saves homeowners from spending time researching and acquiring the necessary cleaning supplies and equipment.
Consistent Cleaning Schedules: We offer recurring house cleaning on a weekly, bi-weekly, or monthly basis. By having a predetermined cleaning schedule, homeowners can rely on our professionals to arrive at the designated time and take care of the cleaning tasks.
Attention to Detail: Our experienced team of cleaners is detail-oriented and thorough in their work. They have the experience to identify and address areas that homeowners may overlook or not have time to clean thoroughly. From dusting hard-to-reach corners to sanitizing commonly overlooked areas like light switches and doorknobs, our professionals ensure that every aspect of the cleaning process is covered.
Multitasking and Convenience: Instead of spending hours cleaning, spend quality time with family, engage in hobbies, or take some time for yourself. Our top-rated professional cleaning services bring convenience by taking care of the cleaning responsibilities, allowing homeowners to optimize their time and achieve a better work-life balance.
Ruby Red Cleaning saves homeowners and renters time by providing efficient and thorough cleaning services using specialized skills and equipment. By outsourcing your cleaning tasks to professionals, you can enjoy a clean and organized living space without sacrificing your valuable time and energy.
Tailored Services to Suit Your Needs
Every home is unique, and so are its cleaning requirements. Ruby Red Cleaning provides tailored cleaning solutions to every homeowner's individual needs. Whether you require a one-time deep cleaning or recurring cleaning services, our dedication to flexibility and adaptability ensures your home receives the care it deserves.
Initial Assessment: When you call to set up your first cleaning appointment, we'll ask for a few basic details about your home. This will help us understand your unique house or apartment's size, layout, and specific cleaning requirements. We will also discuss your particular cleaning preferences, priorities, and any areas of concern.
Customized Cleaning Plans: Our experienced team will develop a customized cleaning plan for your home based on our initial assessment. This plan outlines the specific tasks to be performed during each cleaning visit and is designed to meet the homeowner's individual needs.
Frequency of Cleaning: Some homeowners may require weekly cleanings, while others may prefer bi-weekly or monthly visits. The frequency of cleaning can be adjusted based on your preferences and the level of cleaning needed to keep your property looking great.
Specific Cleaning Tasks: Our professional cleaners are trained to handle a wide range of cleaning tasks. Homeowners may have specific areas or items that require extra attention, such as deep cleaning of kitchen appliances, sanitizing bathrooms, or cleaning delicate surfaces. We can incorporate these specialized tasks into the cleaning plan, ensuring that your specific cleaning needs are addressed.
Allergies and Sensitivities: Some homeowners may have allergies or sensitivities to certain cleaning products or fragrances. We will work with you to identify any specific sensitivities and use alternative cleaning solutions that are safe and suitable for their needs.
By considering each homeowner's unique requirements, preferences, and priorities, Ruby Red Cleaning tailors their offerings to create a customized cleaning experience for each of our customers.
The convenience, expertise, and time-saving benefits of hiring house cleaning services in Orlando, FL, are invaluable. Our high-quality cleaning services allow you and your family to enjoy a cleaner, healthier, and more organized living space.
Whether you need assistance with routine cleaning tasks or require specialized services, our experienced cleaners are ready to transform your home and, in turn, enhance your quality of life. Embrace the magic of professional cleaning services and experience the joy of coming home to a spotless and sparkling clean home every day!